Spring is coming, the weather is getting warmer, everyone is feeling more relaxed, and soon you'll be tempted to bake some cupcakes and pack all things red, white, and blue for your picnic. Here's an easy cupcake recipe where you'll make red, white, and blue cupcakes and decorate them with icing sugar to your liking. It looks great and doesn't require much extra skill or any special utensils!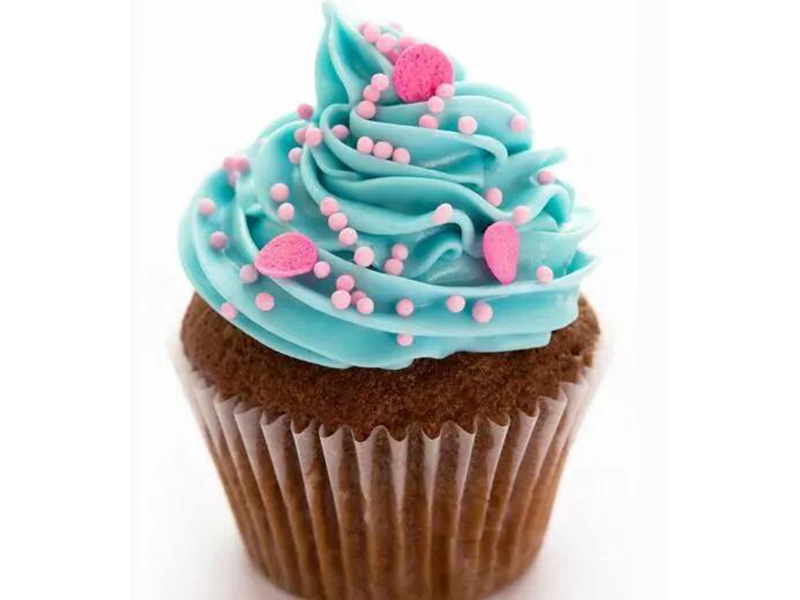 1. Cupcakes with sprinkles funfetti: ingredients and utensils
Ingredients: 1 box (15.25 oz) white cake mix, 4 large egg whites, room temperature, 1 cup buttermilk, ⅓ cup vegetable or canola oil, red and blue food coloring, some sugar granules (red sprinkles, white sprinkles, blue sugar ). NOTE: you can use whole eggs instead of just the egg whites! Just know that your batter will be a little more yellow, so you may not get the exact reds, whites and blues you want. The cupcakes still look great though.
Utensils & Extras: Cupcake liners, cake pan, large mixing bowl & 3 regular bowls, decorating bag, wire rack, toothpicks.
Optional: frosting piping bag with jumbo piping tip for swirling.
2. Cupcakes with sprinkles funfetti: the production process
How to make red, white and blue cupcakes? Preheat oven to 350°F and add cupcake liners to pan. In a large mixing bowl, whisk together cake flour, egg whites, buttermilk, and oil. Blend on medium speed until completely smooth. Divide batter among 3 bowls. There should be about 1 ¼ cups of batter in each bowl. One was colored with red food coloring and one was colored with blue food coloring. Transfer batter to disposable decorating bags to make filling cupcakes easier. Squeeze equal amounts of each color of batter into cupcake liners. Bake at 350°F for 12-14 minutes or until a toothpick inserted in the center comes out clean. Cool completely on a wire rack. Garnish with icing sugar of your choice, sprinkle evenly with red, white and blue icing sugar, or other garnishes.
3. Cupcakes with sprinkles funfetti: sugar decoration
For the sugar grains, of course, in addition to red sprinkles, white sprinkles and blue sprinkles, you can also choose other sugar grains, as long as you like. You can also choose red, white and blue candies with shapes, such as white rabbit candies, red heart candies and so on.