What Is Royal Icing Decoration?
Royal Icing decoration is a kind of sugar decoration using for cake and dessert decorating. Some people also called it Icing decoration and sugar topper. It is a kind of sugar art that start from Japan, and then it was introduced to China and developed well. Now there is quite a lot of icing decoration factory and manufacturers in China.
Royal icing decoration is very popular for cake decorating currently because for it is various designs and tridimensional shape. That bring new ground for bakers that make a lot of creative ideas come true. Generally speaking, there are two-dimensional and three-dimensional icing decorations. 2-dimensional royal icing decoration is sheet shape with flat back, like the flower and `Christmas tree decorations in below photo. And three-dimensional sugar topper is the cubic shape, like the gift box below. You can create all the decorations with these 2 types of icing decorations. Comparing with sprinkle, icing decorations can do more vivid and variety of designs. That is why more and more cake maker like to use both sprinkle and icing decoration to decorate their cakes.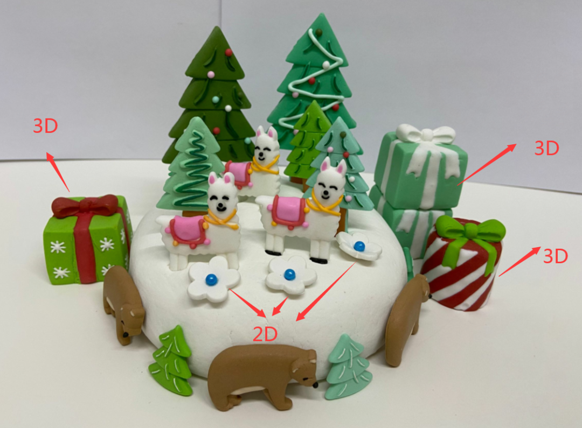 Why choose Icing decoration?
Some people may wonder we also can use other cheaper decorations like plastic or paper decorations. That is right. But icing decorations is make of edible sugar that is totally safe for touching food and eating. The traditional plastic or paper decorations is inedible and some of them even not safe to touch food. and comparing with fondant, icing decorations is cost less and easier to handle. Fondant also can do a lot of very vivid decorations, and it require the cake maker familiar with the skill to use fondant and take long time to kneading and make the designs. Icing decorations is a completed decorations that only need to put on where you would like to decorate. That can be done easier for all the home bakers.
Bakerydeco, as a professional icing decoration manufacturer in China. We have been produced the royal icing decoration for more than 16 years and all our products certified by FDA, Halal and Kosher etc. The most important production step is the decorations processing. All the details and patterns of each icing decorations are handmade with icing. That required the decoration workers with very skilled and good at the artistic sense. Each piece of the royal icing decoration is unique and special. It is not only a sugar product, but also a work of art. Generally, the workers in decoration workshop need to train 3-6 months before start doing the decorating patterns. We have our own examination to test the workers' skill to make sure the products is beautiful. Now we have more than 100 skilled decorations workers and our icing decorations is exported to American, Canada, Brazil, Mexico and UK etc countries. Customers all very satisfied with our beautifully crafted icing decorations.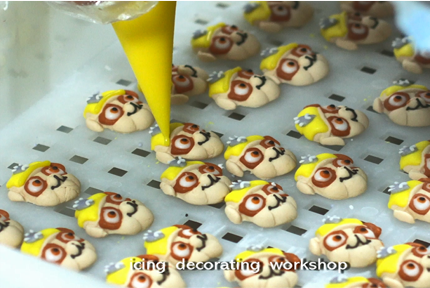 In a word , icing decorations is perfect for cake and dessert decorating and also very popular in the market. Bakerydeco can supply all series designs and we also support to customized the designs. If any demand, welcome to contact us freely.