When you want to make a beautiful and special cake to celebrate the 10 years anniversary for you and your husband, fondant cake is a quite good idea. So you search on the internet, there a lot of information, the homemade marshmallow fondant recipe, how to use fondant to decorate a cake? How to use gum paste to make flower? You will feel confused, what is gum paste? They looks very similar. What is the difference of gum paste and fondant? How to choose them?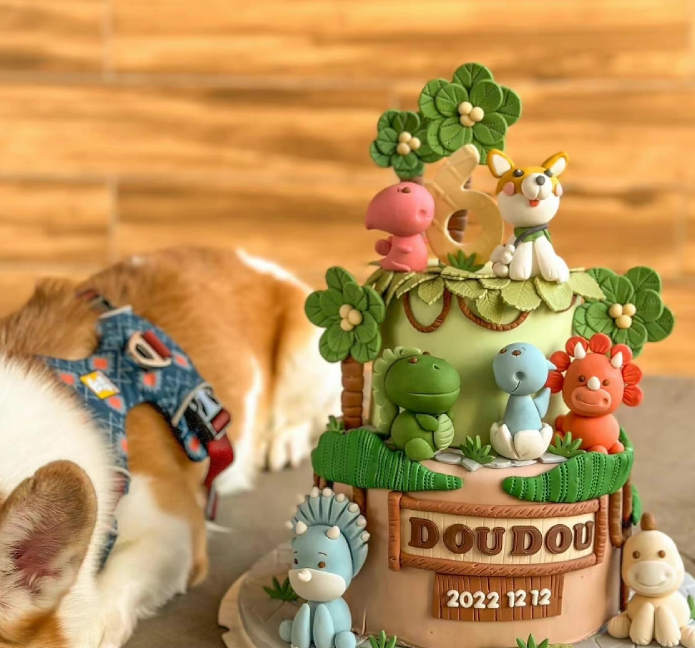 Here we would like to give you general idea of fondant and gum paste including ingredient, characters and application. You will know how to choose them to decorate the cake.
1. Ingredients: Fondant VS Gum Paste
There is many fondant recipe and gum paste recipe from the google. Actually the ingredients of fondant and gum paste is almost the same. Some manufacturers just add CMC to the fondant. Then it is become the gum paste. and for some other factories, the ingredients of fondant and gum paste is the same, just adjust the proportion and some ingredients and water to make them different.
2. Characters: Fondant VS Gum Paste
Fondant is also called sugar paste, which is a soft and delicate, it take quite some time to dry, regular like 4-12 hours it depends on different fondant and environment. It can keep soft and mild taste for long time. But gum paste is different, it is dry fast and become hard when it dry and surface looks very smooth and glossy.
3. Application: Fondant VS Gum Paste
From the characters, we can easily to see fondant is suitable for cover the cake. Bec it is soft that can roll thin and large piece. Gum paste is perfect to make the small but exquisite decorations on cake, like gum paste flowers, bowknot, animals and dolls etc. It will dry quickly, like 30 mins to 1 hour, then the the modelling is fix and not easy to collapse.

So you can see, if you want to make a perfect cake, you can use both fondant and gum paste to decorate it since their different application. You may think if there is any product can use as fondant to cover cake and also make gum paste flowers? Yes, it is. Bakerydeco as a manufacturer for fondant and gum paste, we have keep studying and researching, now we develop a kind of fast dry fondant that can use as to cover the cake as well as make elegant flowers, doll or animal. You can know more information from here or contact with us.
Tips For Use Fondant And Gum Paste:
1) Taking out the fondant or gum paste amount as need and seal the packing immediately because it is easy to because hard when it expose on air.
2) During your using fondant, especially gum paste, if it become dry and hard, you can mix some Shortening or cover it on the surface to protect it becoming too dry to cracking.
3) If the temperature too low or expose to the air, the fondant or gum paste become too hard to kneading. You can heat it in the microwave for 5-10 seconds.
4) Keep them in cool,dry place and avoid direct sunlight.