How to Produce Sugar Pearls Sprinkles?
Sugar pearls also called sugar balls or sugar beads, which one of the most important parts of cake decorating sprinkles. It is ball-shaped pearls looking candy with different sizes and surfaces. Then do you know how the sugar pearls are produced? With more than 16 years of experience, Bakerydeco is a reputable sprinkles factory in China that produces all different kinds of sprinkles. Now we will tell you how the sprinkle is being manufactured.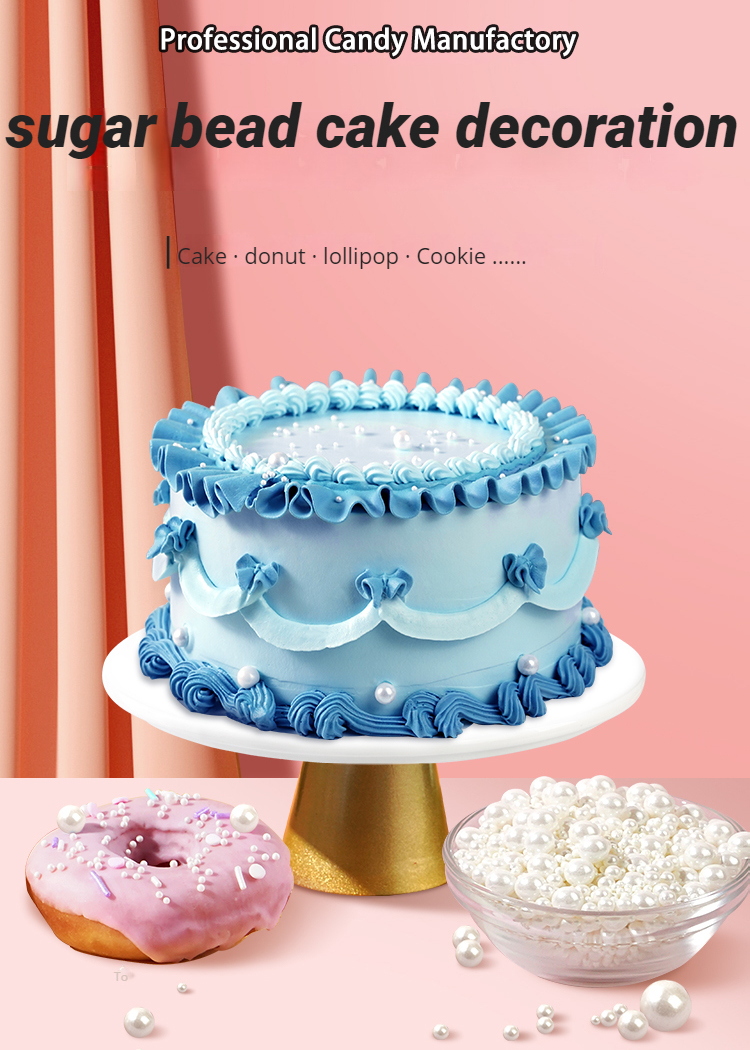 Sugar pearls are mainly made of sugar, corn starch, dextrin, carnauba, confection's glaze, etc. Generally, the size below 4mm is rolling out the round shape, and the size over 6mm press out the round pearls based directly. Then coloring and polishing until it becomes colorful and shiny decorated sugar balls.
What is the typical size of sugar pearls?
Generally, the most regular sugar ball size include 2mm, 4mm, 6mm, 8mm, 10mm, 12mm, and 16mm. You also can customize the size like 3mm, and 5mm. and 2-10mm are most commonly used for cake decorating. Especially, the 2mm and smaller sugar pearls also called nonpareils or hundreds and thousands sprinkles. This is the most classical and popular kind of edible sugar pearl. Due to it being small in size, you can see them almost in every dessert, like cake, ice cream, donuts, lollipops, chocolate, cookies, etc.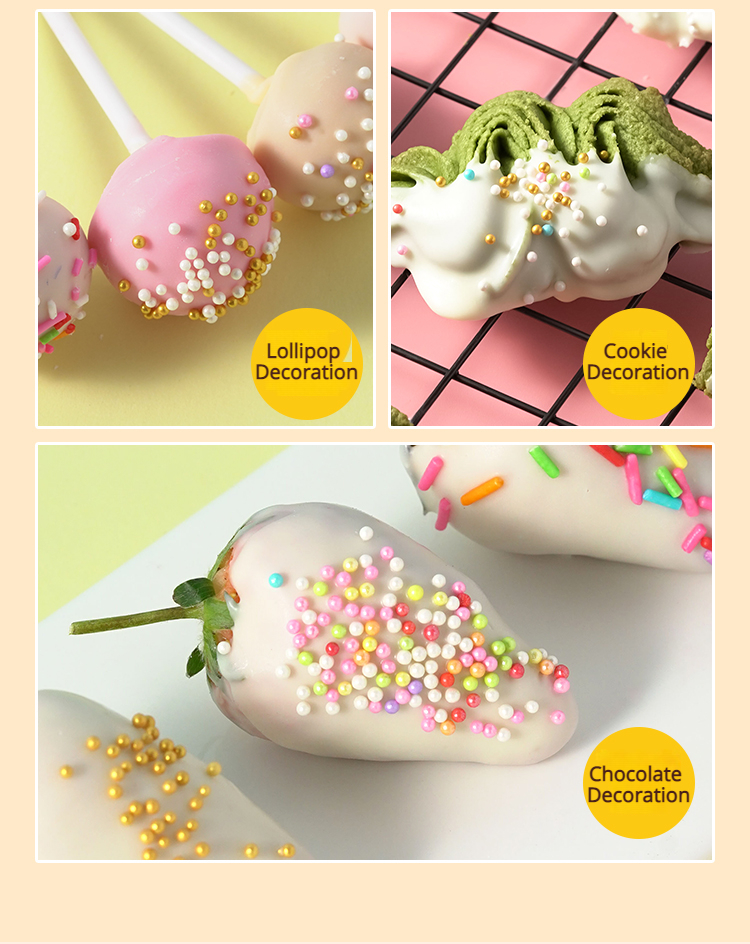 How to produce each size of the sugar pearls?
For 4mm and smaller size sugar pearls, firstly put the sugar into the pot and add syrup and cornstarch. The small sugar will be wrapped with syrup and corn starch become bigger and round as the spinning of the pot. It will need about 3 days until it becomes 2mm sugar beads. 4mm sugar pearls put the glucose starch based on 2mm sugar beads, until it becomes bigger, which will take about another 4 days.
For sizes above 6mm, the production flow is different. It is pressed out the round ball base with mold directly after mixing all the ingredients. And then roll with the glucose starch until the size you want. For example, 7mm and 8mm sugar pearls are made from the 6mm pressed sugar ball base, and 9mm and 10mm sugar pearls are produced from 8mm pressed sugar ball. Other sizes are produced in the same way.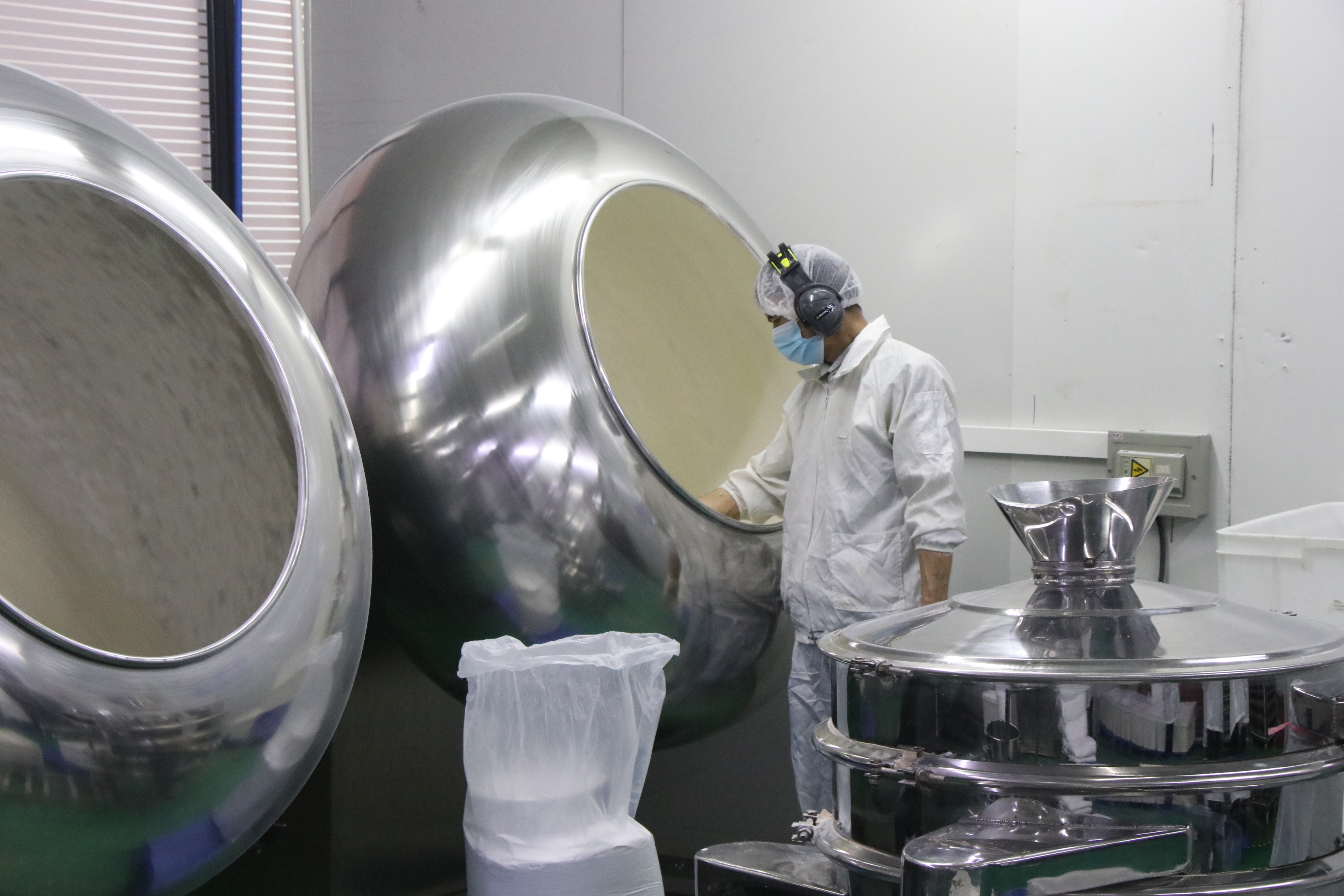 How to coloring and polished the sugar pearls?
The next procedure is to color and polish the edible pearls for cakes like dressing a sugar ball with a pretty coat. Firstly, we need to wrap glucose syrup in each of the small balls so that they can stick the coloring firmly. Then add the adjusted coloring slowly to secure the color is consistent. The last keep them polished in the pot until they become smooth and shiny. Last and most important, these beautiful sugar pearls will need to dry and moisten for 48 hours to avoid any dampness and sticky.
Bakerydeco has our own strict quality control on each step of the sugar pearls production including the raw material, uniform size checking, color and polished monitor and
Inner laboratory test. And we have detailed records of each batch product's production to trace the reasons once any quality problem. Based on that, Production technology and quality control have kept improving to secure high quality. If any chance, welcome to visit and audit our factory. so you can see how these beautiful sugar pearls come from in person.