Make your Dessert look Lovely with Royal Icing Decorations
You don't have to try too hard to make your dessert look lovely! Royal icing decoration is fun and it looks spectacular! There are unlimited themes and designs you can choose for a cake, cupcakes, and cookies. Since the decorations are already created for you, it is as simple as placing them where you want to on the cake, cupcakes, or cookies.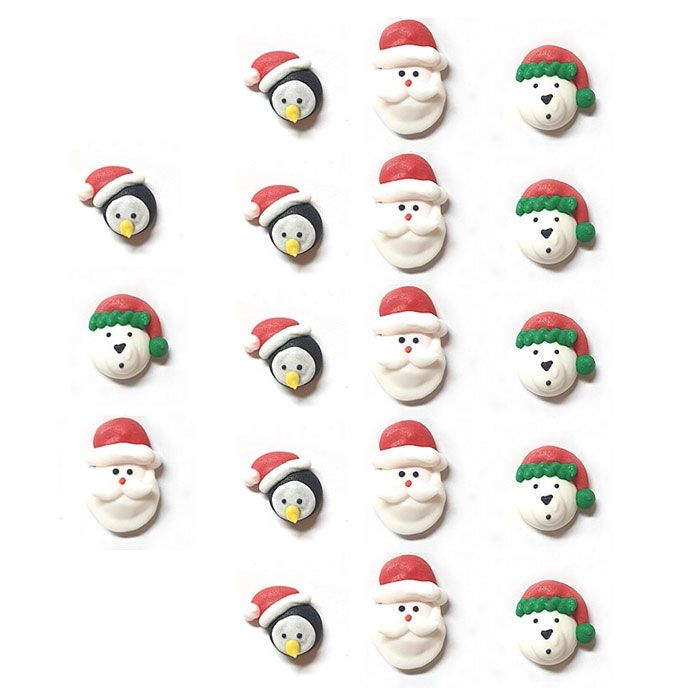 You don't have to be a cake decorating expert to have success with this option. It is an opportunity for people with all skill levels to create an amazing cake. With royal icing decoration, make your dessert more lovely. As you explore and see all the options, fun ideas will come to mind. You can use these sugar topper products to create cakes and more for any occasion!
It is less expensive to buy the decorations already created for you. There is no mixing of colors or waiting for the royal icing to dry either. If you love the look and taste of royal icing, these decorations are going to be a game changer for you. They are going to open up new decoration concepts you may have thought were out of your league!
As you continue reading, I am going to share some wonderful ideas and tips with you. They will ensure you get the most value from the royal icing decorations you select for your next product. They include:
· Variety of desserts you can use royal icing decorations on
· Explore holiday and season-based royal icing decorations
· Find decorating ideas for any occasion
· Best practices for putting royal icing decorations on a cake, cupcakes, or cookies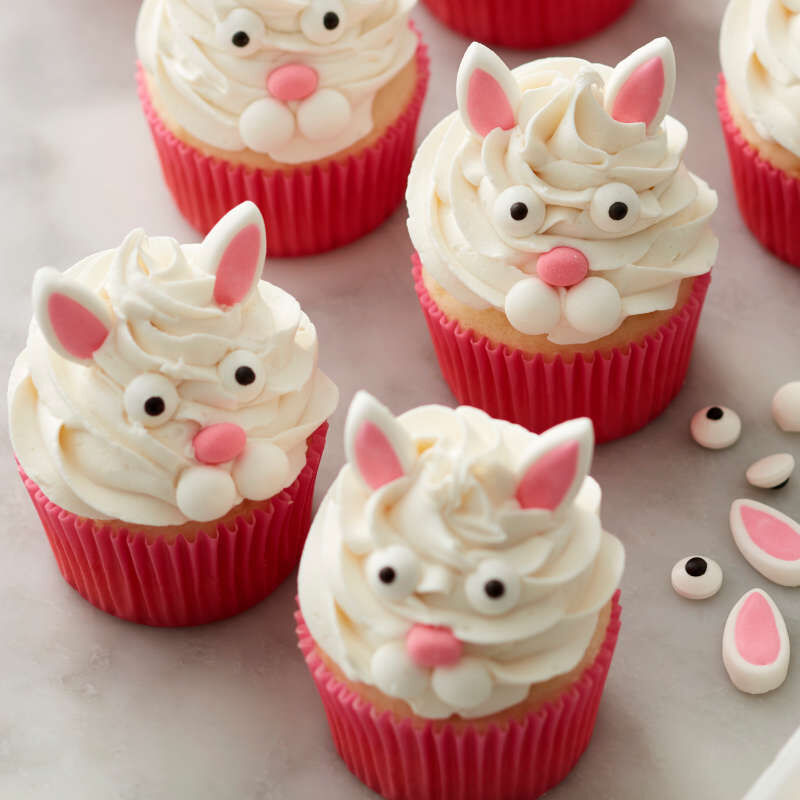 Variety of desserts you can use royal icing decorations on
Have you ever seen amazing cakes with royal icing decorations and wished you could make something like that? It takes incredible talent to make all of those decorations by hand. You can't imagine the time involved with it too! The supplies can get expensive because you need so many different colors and tools to make designs.
A better way to get the same result but to save you time and money is with the use of royal icing decorations. They are pre-made and you just apply them where you want them. You can use them to create designs on cakes, cupcakes, or cookies. I have been doing this for years, and I am so proud of what I have created!
My children always ask me to make cupcakes for their school parties. I let them help select the design of the royal icing decorations to make them. Once the cupcakes are iced, I just put these designs in the center and the look is completed. For cakes, you have more room to work with because you can use the royal icing decorations on the top or the sides. Adding them to cookies is a nice touch because you just don't see that very often!
Royal icing decorations are very easy to work with. Make sure you apply them before the icing gets hard and crusted though or they don't stick as well. You don't need very much pressure to apply them where you want them on a cake, cookies, or a cupcake. Too much pressure can cause them to crack or break so be gentle with them. They will stick where you place them because they adhere to the icing.
Explore Holiday and Season Royal Icing Decorations
The largest selection of royal icing decorations tends to be those for the holidays and the seasons. I bake all year long, so I appreciate the variety. I make cakes and/or cupcakes for just about every holiday. We have a large family and love to gather for those events throughout the year. I have used flags for the Fourth of July, leaves, and Turkeys for fall and Thanksgiving, and I really like the candy canes and Santa Claus options for Christmas.
You can pick the holiday and seasonal royal icing decorations you like the most. It may depend on a project you have in mind. The popular items sell out most years, so I do encourage you to order them early. You don't want to be disappointed because the ones you really wanted are no longer available when you try to order them.
Spend some time looking around to see the many spectacular options. You will find so many you like that it can be hard to narrow it down. I always buy what I like, and put them away to use later if I don't have a project in mind right now for them. I can't tell you how many times I have gone to my storage containers and been delighted to see certain royal icing decorations that I use for a new project!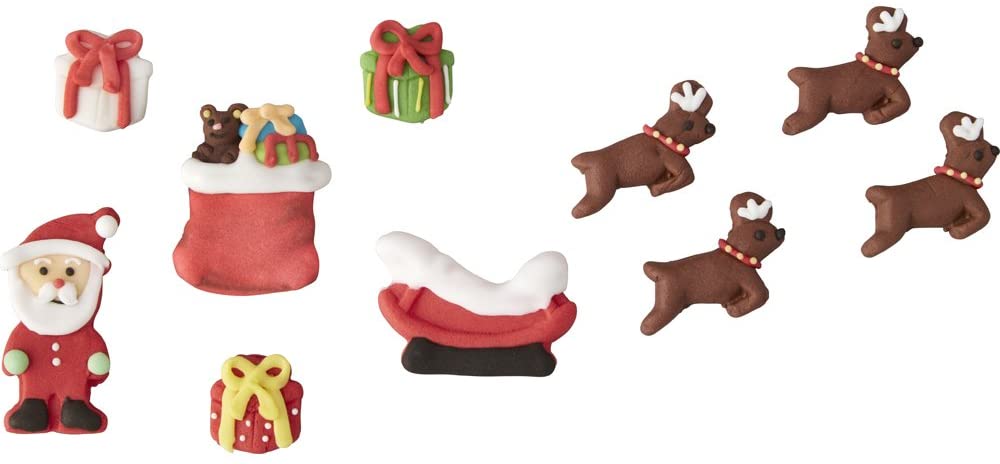 Find Decorating Ideas for any Occasion
You don't have to be the most creative person out there to make amazing designs with royal icing decorations! Remember, all the work is done for you. Once your cake, cupcakes, or cookies are done, you just apply these tasty sugar treat designs where you want them. I often find inspiration for decorating ideas and take pictures of them.
You can copy what you see or you can use it to spin a new idea you have in mind. There is no right or wrong way to decorate with royal icing decorations, so don't limit yourself. It took me some time to get the mindset that I had the freedom to do anything I wanted. I love that the pressure is off too since these items are already created for you to use. There is no fear of something you need to make not turning out!
Magazines are a wonderful place to look for decorating ideas for any occasion. Many of the cakes featured have homemade royal icing decorations, and you just substitute them with those that are already made. Cake decorating websites and videos are where I find most of my inspiration. I often type in keywords such as a given holiday or season too and that helps narrow it down to exactly the type of decorating idea I am after for that time of year.
I was recently asked to make cupcakes for a baby shower, and I was delighted to do so. I found some beautiful pink and blue royal icing decorations that were perfect for the occasion. The parents are to be loved the way they turned out! You may be after items you can use for birthdays, retirement parties, and so much more. There are royal icing decorations for anything you may wish to make.
The search for what you will use on your cakes, cookies, and cupcakes is part of the fun! I enjoy that part of it because I don't have to stop and think if I would be able to make those decorations. Instead, I am struck with an idea and then I am on the hunt for the perfect royal icing decorations to help me achieve that design!
Best Practices for Putting Royal Icing Decorations on
In this section, I want to share some best practices for putting royal icing decorations on your cakes, cookies, or cupcakes. Always make sure your cakes and cupcakes are level. If they are slanted, the decorations may not stay in place or look uniform where you place them. For cookies, I suggest making larger cookies and putting the royal icing decorations in the center. Try to leave the same amount of space all the way around the cookie and cupcake for the best look.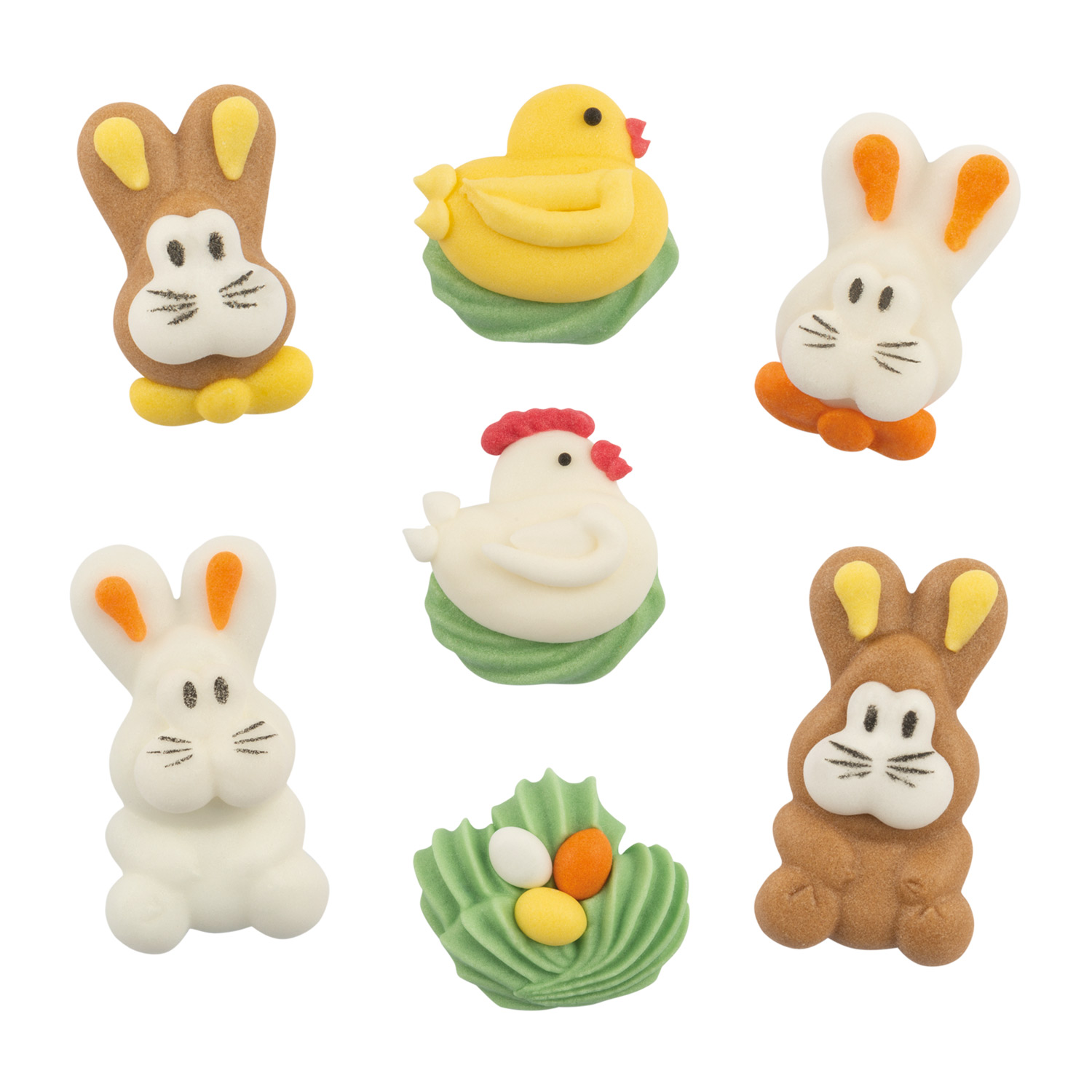 Quality is essential when you use royal icing decorations. Poorly made items tend to bleed and they aren't as detailed. Stick with a proven company offering amazing-looking and great-tasting products! You will enhance the beauty of your project and the taste. Poorly made products are going to diminish the value of the finished project, and you won't be happy with it.
Royal icing decorations factory options can vary. It is important to look for the items early on when you know you will use them. For example, holiday-themed items tend to come out several months in advance. This gives you time to look at the choices, decide what you will create, and get them purchased.
I use these items often because they are so simple to apply to cakes, cookies, and cupcakes. I save money with royal icing decorations wholesale. Buying a larger amount of them at once lowers the price. They can be stored for years, so you don't have to worry about not using them all immediately after you receive them. I love having a variety of these sugar topper items on hand for any occasion!
Conclusion
Make your dessert lovely with royal icing decorations! They are simple to work with and provide the opportunity for amazingly beautiful designs! Always buy quality sugar topper products so you don't have to worry about fading or bleeding colors. Buy them wholesale to save money, but remember to properly store the unused products in an airtight container. Have a blast being creative with the lovely royal icing decorations and enjoy the delightful taste they offer!