Cake decorating doesn't have to be a time-consuming effort. You don't have to go to great lengths to dress up a basic cake. One of the easiest ways to create something unique and beautiful is with the use of nonpareil sprinkles. If you aren't familiar with the term, these are small sugar pearls. They are also referenced as hundreds and thousands of sprinkles!
No matter what you decide to call them, there is plenty of variety among them. I love the different colors and designs available. If you are like me, variety when it comes to cake decorating is important. I don't want to make the same thing again and again! I want to mix it up and change it for holidays and occasions. I also know what my family likes the most. I use my daughter's favorite colors when I make her birthday cake each year.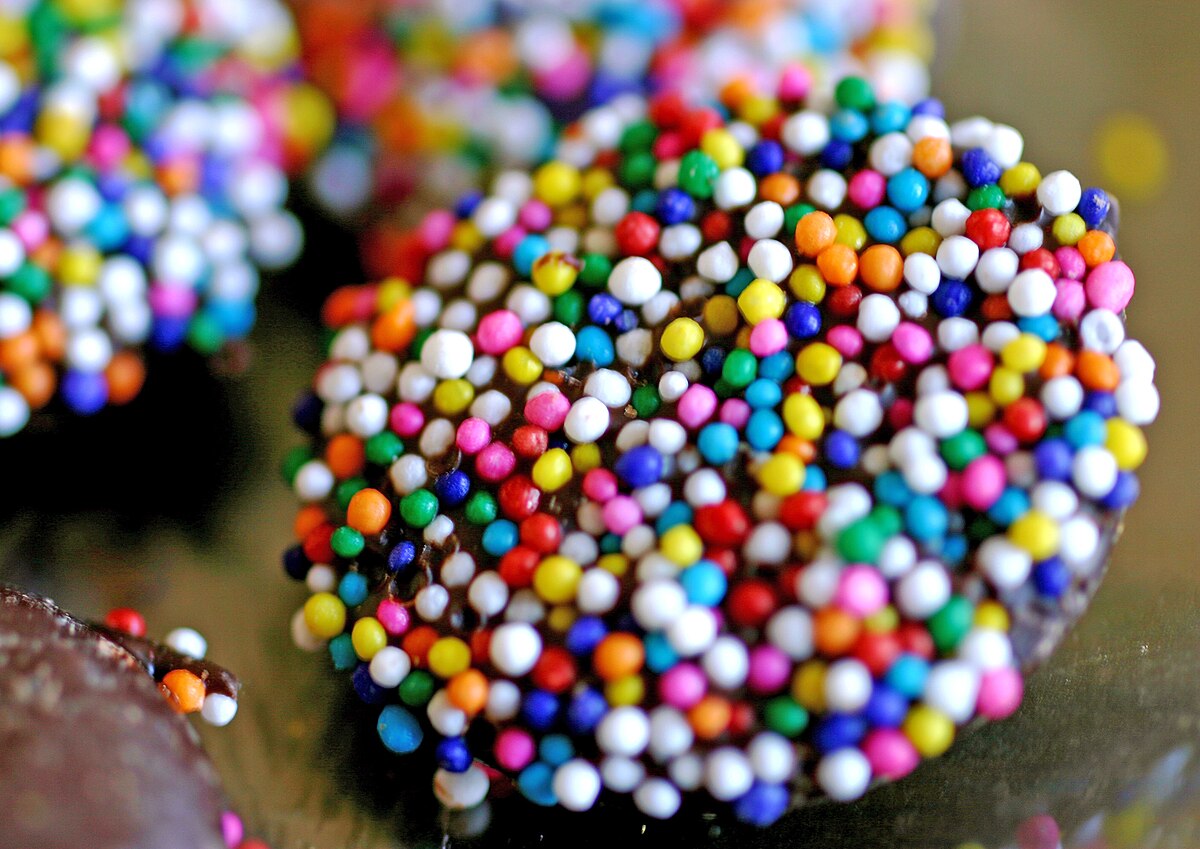 There are differences among these sugar pearls out there, and if you have failed with decorating with them, don't take it personally. The biggest mistake is not using a quality product, they aren't going to give you the amazing results you seek. Sadly, you may have felt like you didn't do something correctly. The truth is the product isn't good quality so there was nothing you could do to get them to stick better or prevent the colors from bleeding.

I often make three-tiered cakes, and decorating them with hundreds and thousands of sprinkles is my go-to concept! I love the white ones for colored icing because they add elegance, charm, and a simple appearance. When I use white icing or fondant, I use gray ones to liven it up! There are plenty of colors you can choose from. There are also mixtures of colors if you want a fun or bold look.
I am going to share some tips and great concepts with you so make sure you continue to read to the end! This information will make decorating with sugar bead products something you look forward to. You can avoid common mistakes and get the results you want. You can experiment with sugar balls to see how certain designs and ideas work for you. I encourage you to think outside of the box and just have a great time with the process! Continue reading to learn more about:
· Selecting nonpareil sprinkles
· Saving money on wholesale sprinkles
· Using sugar pearls to create lovely cakes
· Correctly applying sugar bead products to your cakes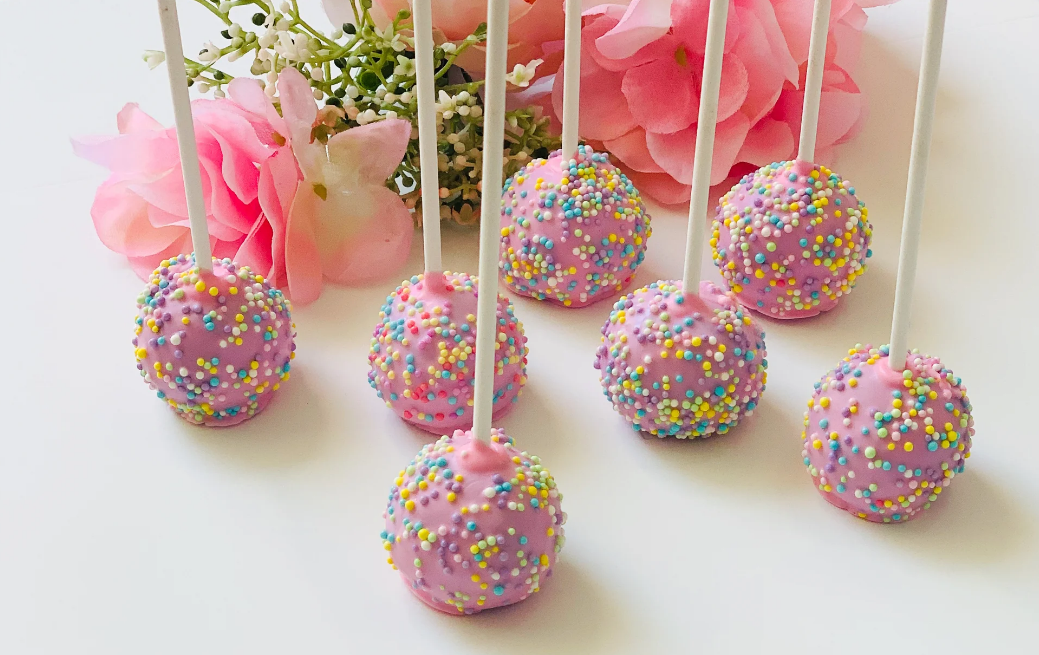 Selecting Nonpareil Sprinkles
Spend some time looking at the various nonpareil sprinkles. You will see different-sized sugar balls. Some are very tiny and others are much larger. I use the tiny ones when I plan to decorate the sides of a cake or add some flare on the top of one. I use the larger ones if I am going to decorate around the bottom of each layer of my cake. To me, they look like a string of pearls, and it is very impressive.
You will find many different sizes and designs with these products too. I love the variety; it gives you ample opportunities to create something amazing. Plus, you don't need tons of tools or experience with cake decorating to make this work for you. The process gets faster as you gain experience. As your confidence level increases, you will branch out with how you decorate using the sugar bead products.
I urge you to check out the quality of products before you use them. I learned the hard way that there are vast differences among the nonpareil sprinkles out there! The poor-quality products cost less, but they don't taste as good. The colors on them tend to bleed, and that can diminish the beauty of the cake you worked to create.
Quality is worth spending just a bit more, and it is worth it when you use hundreds and thousands of sprinkles! The more you plan to use them on your cake, the more important quality is. You don't want to be disappointed with the way it looks because the products you used weren't well-made. It is upsetting and it can shake your confidence in your cake decorating abilities.
Saving Money on Wholesale Sprinkles
One of the best ways to save money is to buy from a wholesale sprinkles manufacturer. You will get a bulk amount of them. I do this because it costs less than buying the smaller quantities. I use the sprinkles all the time to decorate cakes and cupcakes, so it makes sense to have plenty of them available. If this is your plan for using them, I urge you to buy them wholesale to save money. You will get the quality you need for a great price!
Our company offers quality nonpareil sprinkles you can store for up to 3 years. Put them in glass jars or small plastic containers. As long as the container you select is dry and airtight you will be fine. Place them in a cool area that doesn't get moisture or sunlight for proper storage. I love going to see what I have available when I work on a cake.
I think about the person it is for if I am baking it for someone. I think about the occasion too. I decorate cakes differently with sugar bead products if it is a birthday for a child versus a birthday for an adult. I also decorate differently if it is a tiered cake or a single layer. As you experience firsthand the ease of using sugar balls, you will use them more frequently. They save time and you can't beat how they look! Buying from a wholesale sprinkles manufacturer is highly recommended.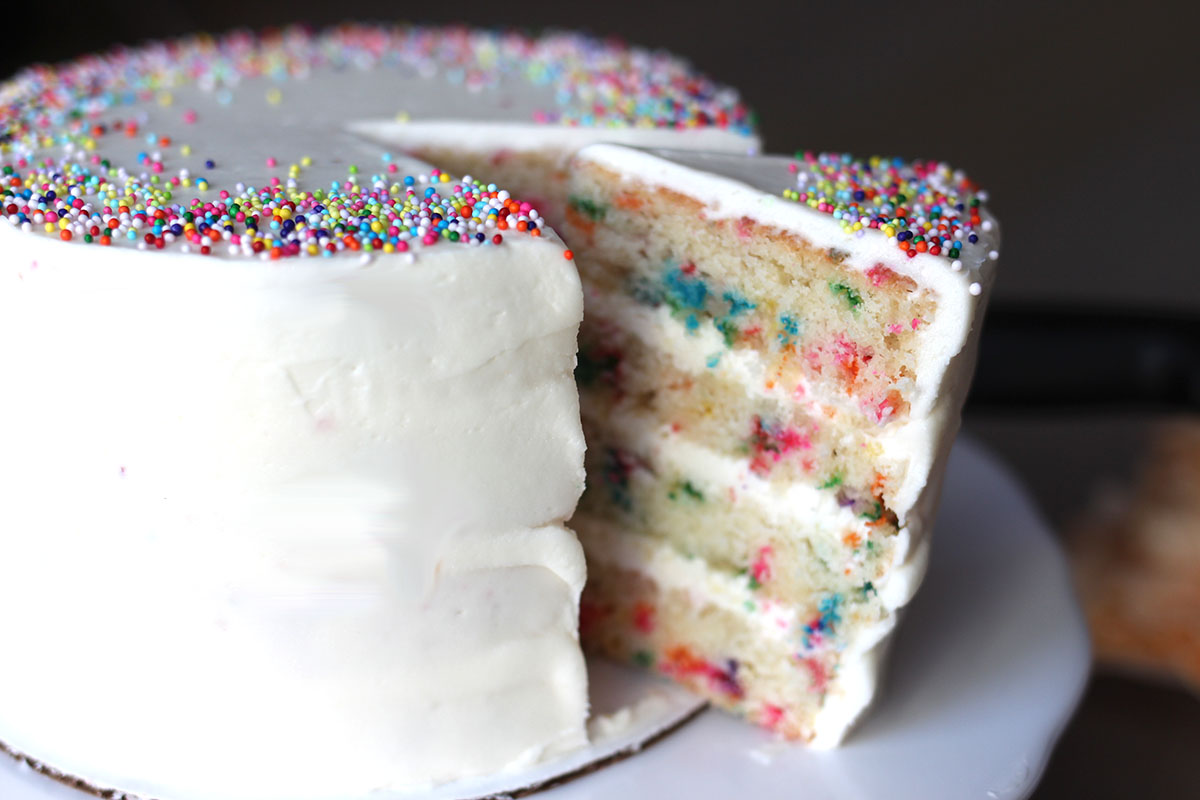 Create Lovely Cakes with the use of Sugar Pearls
I hope you don't hesitate to use sugar pearls for cake decorating! You can create lovely cakes with them. Don't apply them too soon though or they are more likely to bleed. Try to apply the sprinkles before the cake is going to be displayed or cut. I never do it more than 12 hours in advance so they stay looking as lovely as possible.
I find a chilled cake works best to apply them to, the sugar beads stick better. The exception is buttercream though, you need to put them on soon or it dries. The hardening of it prevents the sugar pearls from sticking. If you have some cake decorating experience, putting on the buttercream and the sprinkles in the final hours before you need the cake is the best option. If you feel better doing it 5 or 6 hours before you need the cake until you feel confident in your skills and time management that is fine too.
The goal is to create a process that works well for you with the use of these sugar pearl products. You never want to feel overwhelmed or stressed out with the use of them. It should be a fun and relaxing experience. You should enjoy the steps involved and the lovely cake you have when it is all done.
Applying Sugar Bead Products to your Cakes Correctly
I use the term applying sugar bead products to your cake correctly as a loose term. Remember, this is your cake. You can decorate it any way you desire. However, you don't want to have patchy areas. You don't want to struggle with the sugar beads not staying where you want them. Follow the tips I mentioned in the previous section about when to apply them, especially with buttercream and you will be fine.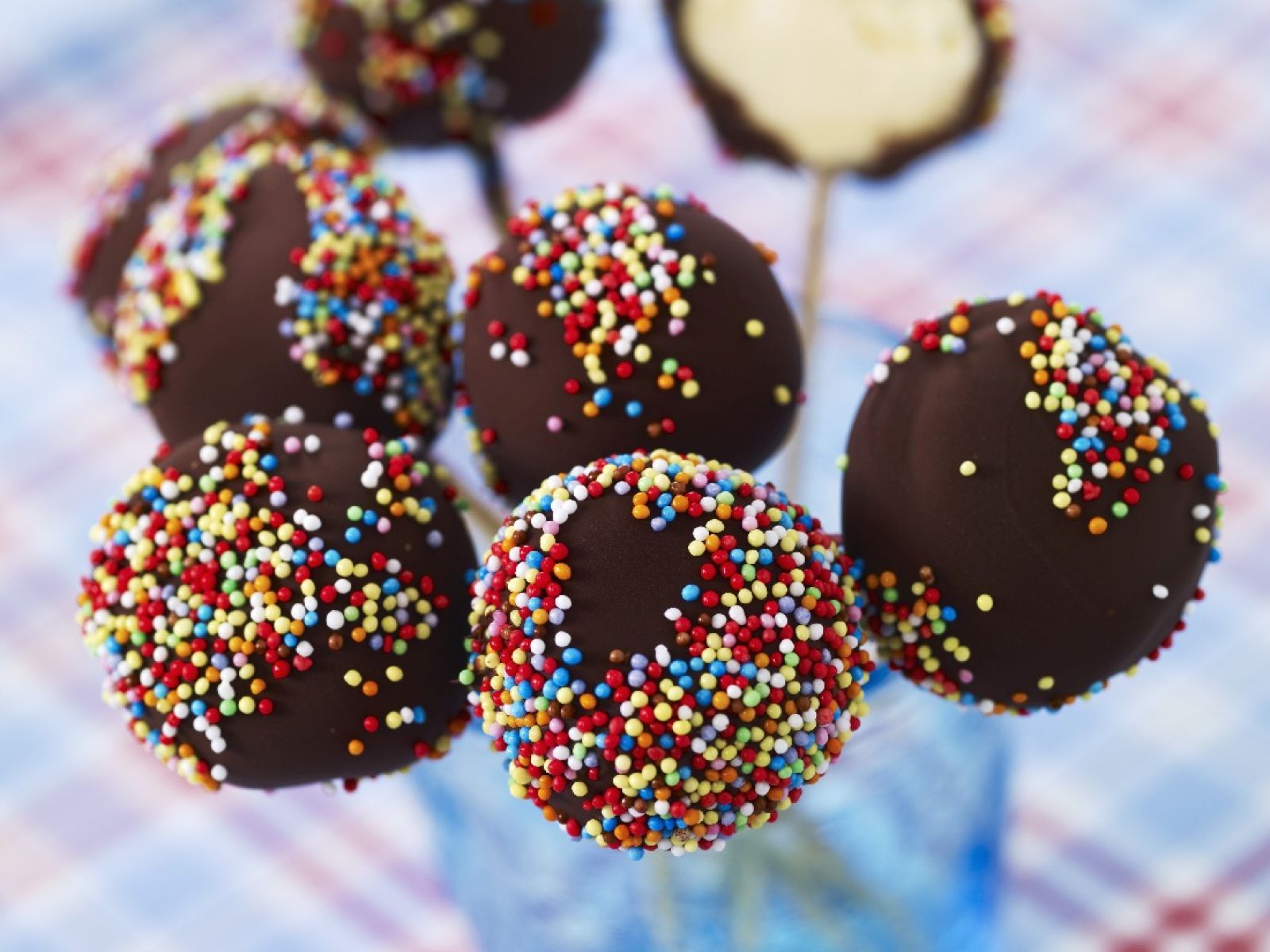 For precise application of the larger sugar balls, I use a pair of plastic tweezers. It is easy to put them in place and I don't have to worry about dropping the ball. I won't accidentally smear my icing doing it this way either. With the smaller balls, apply them to your palm and gently pat them against the area of the cake where you wish for them to be.
I often apply a layer of small sugar beads around the sides of my cake. You want them to be uniform, not thick in some areas and thin in others. The palm of your hand used against the side helps them stick. It also flattens them out so they aren't in chucks in some locations and then you notice bald spots in other areas of the cake. No matter how you decide to apply them, you want a uniform appearance.
Give yourself time to learn what works well for you when applying sugar bead products. Don't get overwhelmed by it. If something isn't flowing like you want it to, take a step back. Re-evaluate the concept and see what you can do to improve. Practice is a great teacher, and you will find your skills are enhanced each time you decorate a cake with nonpareil sprinkles.
Conclusion
There are delightful choices with nonpareil sprinkles. They can be all you use for decorating a cake. They can also be combined with other decorations to create something unique and fitting for the cake's occasion. They taste great, look amazing, and will help you decorate in a short amount of time. Follow the best practices and use quality nonpareil sprinkles to get the best outcome when you use them!