Royal icing decorations are amazing! They taste delicious and they look fantastic! They are a delightful addition to cakes, cupcakes, cookies, and many other baked goods. I use them all the time for items I serve to my family and friends. I often create themed cupcakes and cookies during the holidays I take to work. I make them for my kid's school parties too, and they are always a hit.
What are royal icing decorations? If you aren't familiar with them, they are edible and durable products. They first became popular in Japan and then they were introduced to China. Today, they are used around the world! They are mainly made of sugar but other ingredients including corn syrup and coloring may be added to create the specific item. There are 2-dimension and 3-dimension products out there. I use the 2-dimension items to lay flat on cakes, cupcakes, and cookies.
The 3-dimension sugar toppers are perfect for the top of a cake. These items stand up on the cake, and they can be seen from all sides. They add a unique appearance to the cake and become the focal point. I often use them when I make birthday cakes because they are so delightful to look at! I save time too with these already-created images because I don't have to try to make them on my own out of fondant and sugar paste! I buy them pre-made and add them where I want to create amazing baked goods.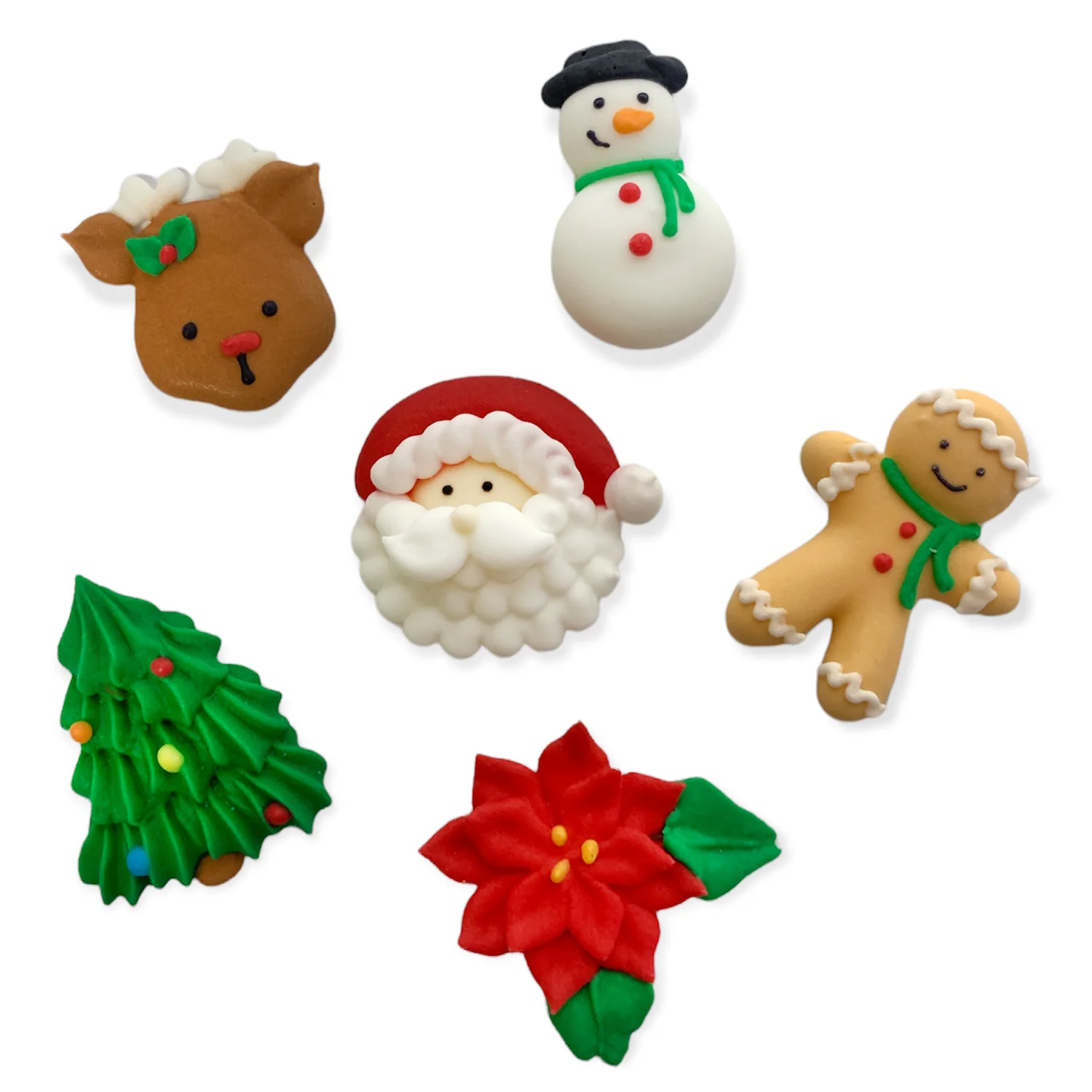 You may have tons of questions about how a royal icing decoration manufacturer creates these unique and fun items. Many people refer to them as icing stickers, I tend to refer to them as icing decorations. No matter what you call them, they are perfect with a great-tasting royal icing recipe! You can make your own from scratch or purchase a product ready to spread on cakes, cookies, and cupcakes.
As you continue to read, I am going to share lots of information with you about royal icing decorations and how you can use them to make lovely baked goods. This includes:
· An overview of the production line
· Mixing of raw ingredients
· Pressing into molds
· Decorating by humans
· Careful packaging
· Explore the variety of designs
· Convenience
· Beautiful addition to baked goods
Production Line Overview
Bakerydeco is one of the leading icing decoration manufacturers in China. They have been in business for more than 16 years and have a solid reputation. We have tried other brands, but they weren't as durable and they didn't taste as good. I am impressed with this company and will continue to buy from them. The production line has to be clean and free from germs or debris. The machinery and all the equipment are carefully cleaned.
Employees wear protective clothing, a hair net, and a face mask any time they work with the icing decorations. This reduces the risk of any type of contamination, germs, or hair getting into the production. These policies are fully enforced, and all employees know they must follow them if they wish to work in the production line area.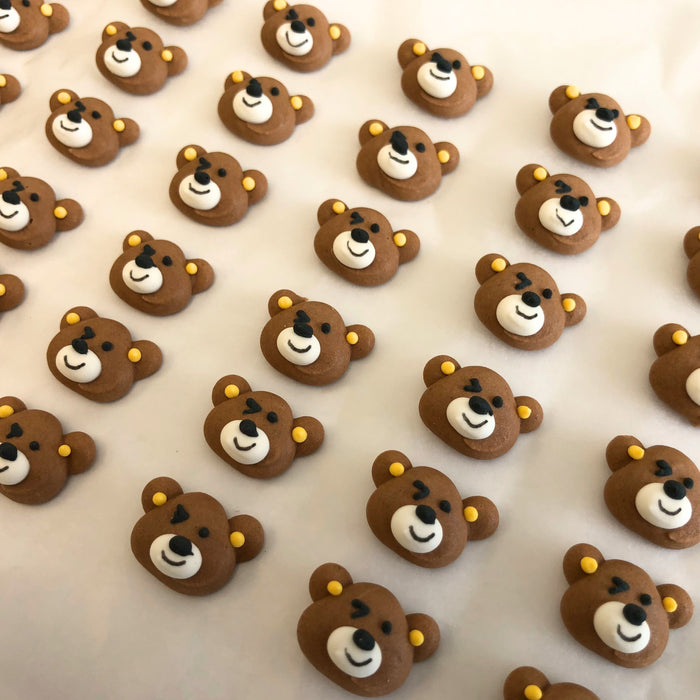 Mixing of Raw Ingredients
The raw ingredients are carefully mixed in large mixers to give the product the right consistency and taste. Each product is carefully created, and precise measurements of the raw ingredients are essential. This ensures each batch tastes the same and has the right feel to it. Those who get to test them as part of quality control have a dream job!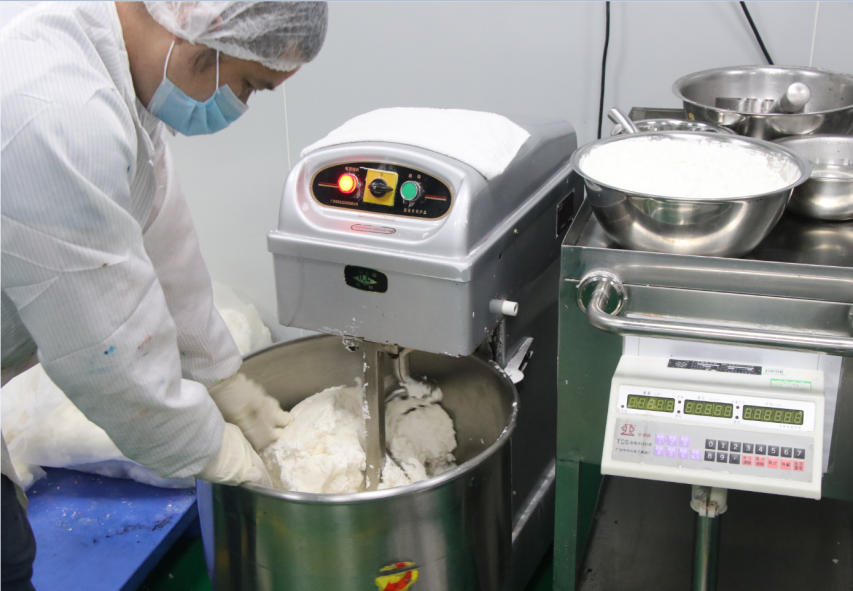 Pressing into Molds
The raw materials are pressed into the molds, this is done by hand. It takes precision to ensure they are done correctly. If the mold is too thin, the final product won't be the shape or thickness it should be. If the mold is overfilled, the product can look distorted when it is taken out. Employees are trained on the correct way to press the ingredients into the molds to get the desired outcome.
The machinery is detailed, ensuring the products go through the process in the molds and come out with the right shapes and designs. Once the items have cooled, they are popped out of the molds. They are ready to move on to the decorating area next.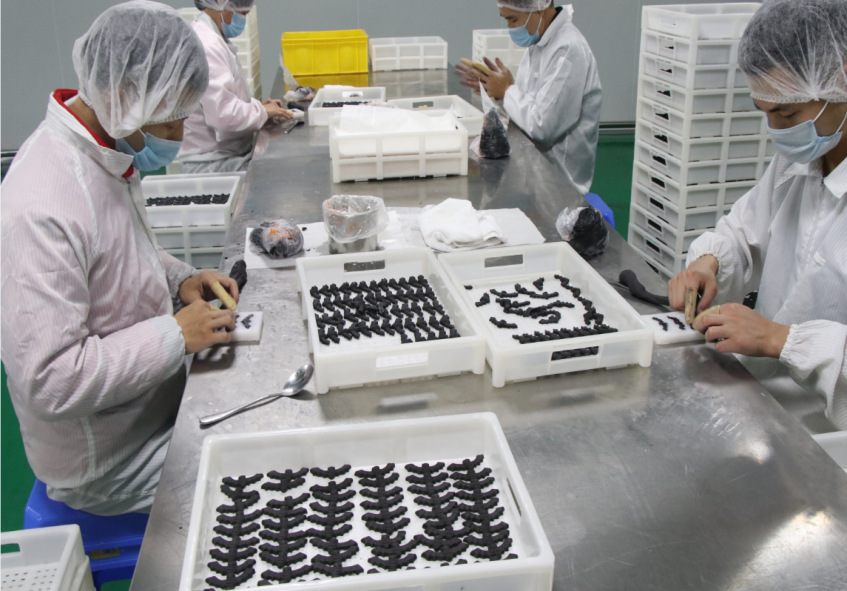 Decorated by Humans
While there is a production line at Bakerydeco that handles much of the process, each of these icing decorations is carefully decorated by hand! Humans spend time putting those small details on them that make them pop out when someone looks at your baked goods. The company requires six months of training for anyone decorating them before they can do so unsupervised on the production line!
The combination of production by humans and the benefits from machinery bring it all together. It ensures that icing decorations can be made in large quantities. There are so many consumers out there asking for them, they could never keep up if they did it all by hand. Yet the final touches are too delicate to be done by machine, and that is where the value of each employee comes alive!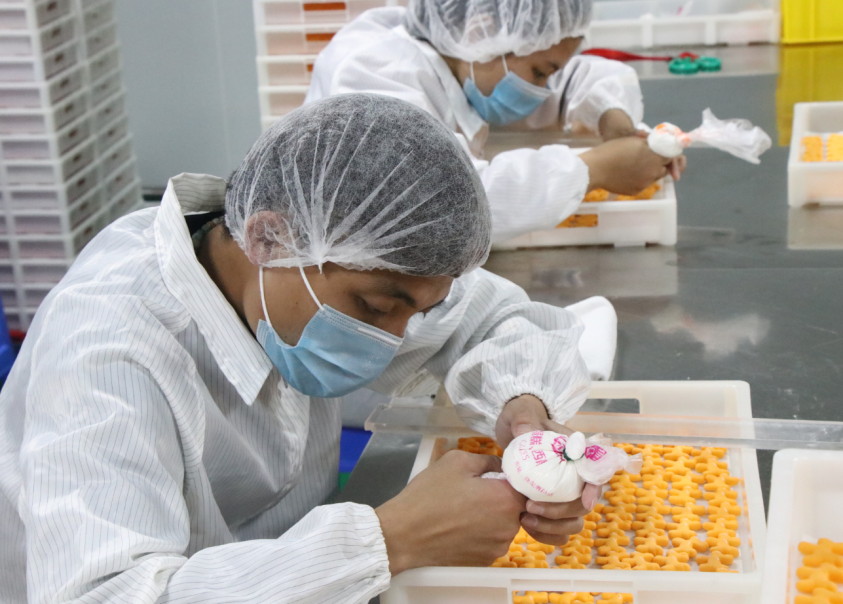 Careful Packaging
The best companies carefully select the packaging for these icing decorations. They ship them all over the world, and they want them to arrive in one piece. If they are damaged or broken, they aren't usable. This is disappointing to customers who were waiting for those items to arrive. In many instances, they can be time-sensitive too. They didn't have time to get a new order because they were using the edible decorations for a birthday cake or holiday occasion.


When they are properly packaged, there is enough support and cushion around them to prevent damage or breaking. They arrive looking perfect, just like they did when they were put into that packaging. It is reassuring to customers too when they know they can rely on the methods a company uses to get those items to them securely.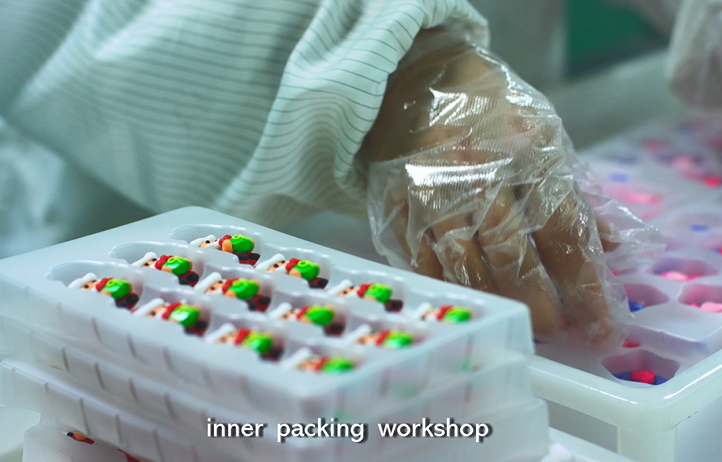 Variety of Designs to Choose
It would be boring if the designs were limited, and I am thankful that isn't the case. I find something new every time I shop for icing decorations. Sometimes, I am at a loss for what I will use for something coming up. Once I shop around and see the items, I have several ideas. I like to save the ones I like and find a time when I can use them later on.
My friends and family are always impressed with the new ideas I come up with for baked goods. They tell me they rarely see me use the same theme or decorations twice! I tell them that due to the variety, I always find something I wish to try for a special occasion. When I make a cake for someone's birthday, it is special to me. I want to customize it with icing decorations that relate to their personality or their likes.
Convenient and Affordable
I remember using plastic or paper decorations for the holiday cakes and cupcakes I made decades ago! I sure do love the icing decorations much better than those! These are edible and the details on them are phenomenal. I love the 3-Dimension trees, presents, and other items when I make Christmas cakes and cupcakes! They bring it all to life in a way that those plastic or paper decorations never did.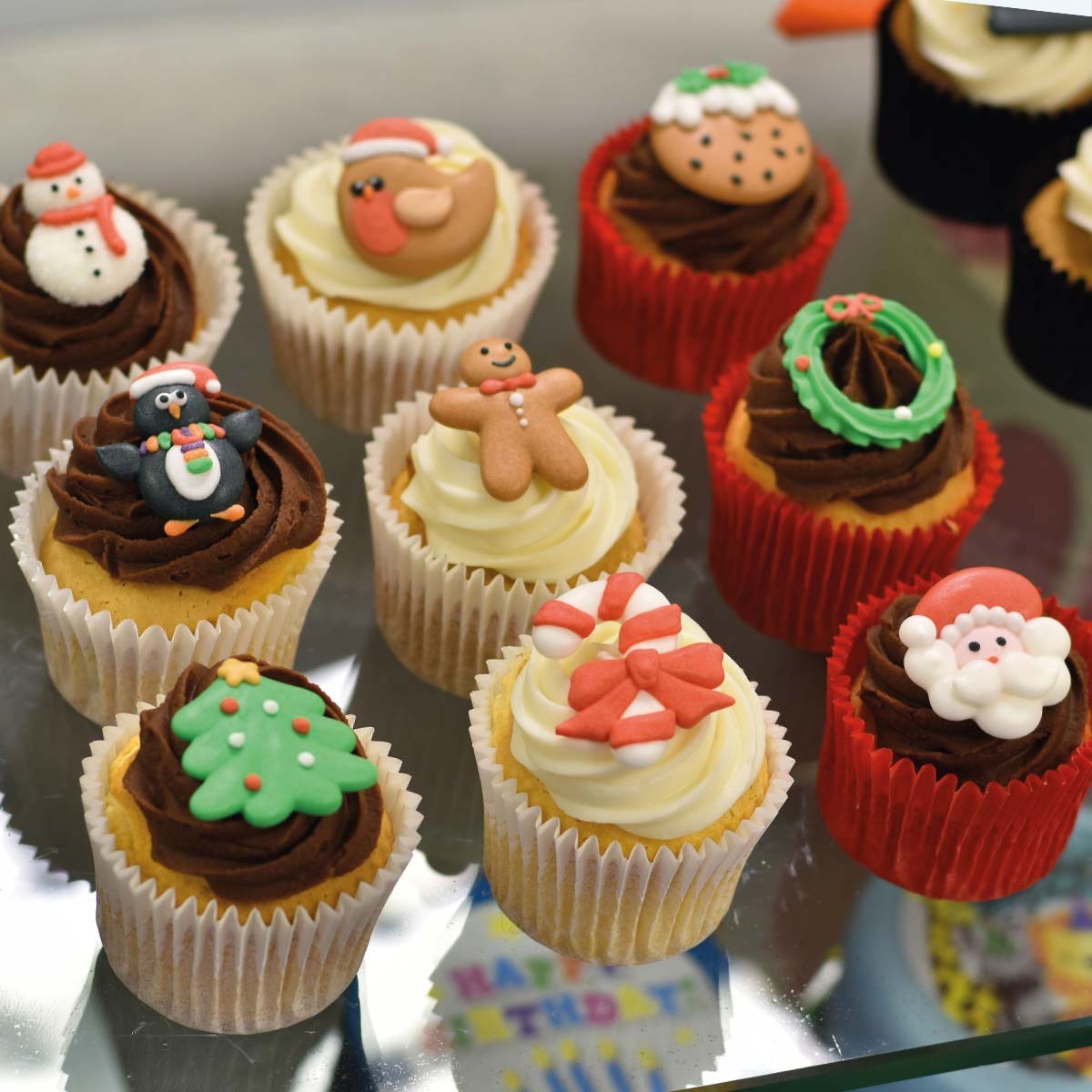 The convenience of sugar decorations pre-made is hard to pass up. We are all very busy, but I love to bake. Spending lots of time making decorations out of fondant was hard, challenging, and took tons of time. Now I order in advance the theme or designs I want and have them ready to go when I bake. I never run out of ideas, and it doesn't take long for the items to arrive. They are inexpensive, and making my own baked goods and then adding the icing decorations is a fraction of the cost of bakery items.
Beautiful Addition to Baked Goods
These 2-dimension and 3-dimension icing decorations are a beautiful addition to any baked goods. I encourage you to see what is offered and decide what you wish to start with. It will change the way your cakes, cookies, cupcakes, and other items look. I was blown away the first time I used them, and now that is what I use all the time.
Another bonus is my young daughters can be in the kitchen with me and part of the action. They love to place the icing decorations on cupcakes after I frost them. They proudly serve these cupcakes they helped decorate at our family events. When we host dinners that include grandparents and other family members, they smile as they offer these treats because they helped prepare them.
We tend to take for granted how easy it is to use pre-made royal icing decorations! Appreciating the manufacturing process and the personal touches involved in creating them is important. The best providers strive to offer items that look wonderful, taste amazing, and keep the prices reasonable. With so many different themes and types of royal icing decorations, you will find exactly what you want to finish your desserts!